Coconut's Web Page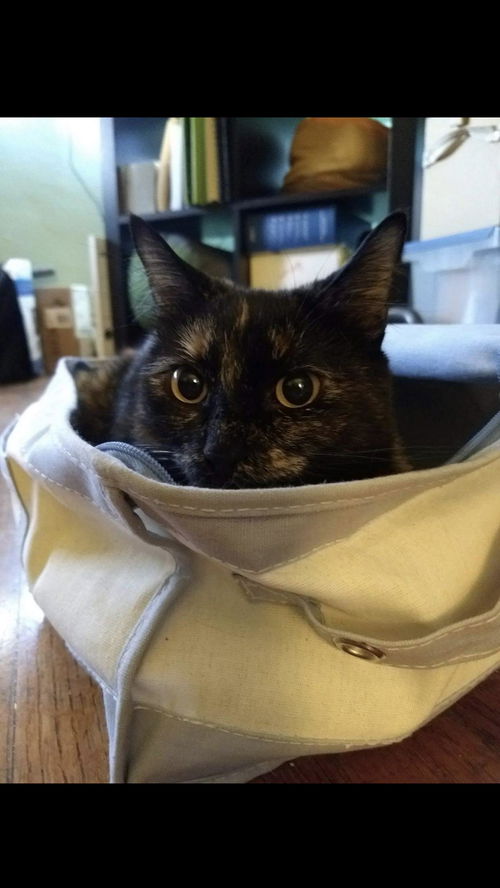 Please Note: This animal is listed as a courtesy to another organization. Please be sure to contact the foster/caretaker for more information about her.
Breed:
Domestic Short Hair / Mixed (short coat)
General Potential Size:
Medium
Current Age:
5 Years 11 Months (best estimate)
Activity Level:
Highly Active
Indoor or Outdoor:
Indoor Only
Coconut must be adopted with her companion,
Fin
(available for adoption).
Description:
This is a courtesy listing for a family who is relocating overseas for a 1 year volunteer assignment. They have 2 cats to rehome in October 2021.

The cats have not been around dogs or children.

Coconut is a plump little tortie with one peanut butter foot. VERY affectionate. Prefers cuddles to being held. Will often climb from your arms onto your back and stay perched there like the queen of all she surveys.



Coconut is

all personality. She is very active and will play for hours. She loves to play fetch and jump high. She is a climber and normally will seek out the highest point in the house. She doesn't normally stay out for too long but will come and lay in your lap off and on. She is also very sweet and easy going.

Her buddy is Finamin (Fin or Finny). See his bio!

Contact

email is KIMK5119@icloud.com






Other Pictures of Coconut (click to see larger version):