Animal Success Stories
A Few Kitten Adoption Stories
A Few Cat Adoption Success Stories
If you have a PAWS Happy Tails story you'd like to share, please email your kitty's former foster mom or see our Contact Info for our webmaster's email. We love updated pictures too. *Note we need the kitty's original name in order to post.
Click a letter to find an animal or
view all
.
Rainbow
Just an update and some photos of Lucy (formerly Rainbow) after about a week in her new home. She is settling in just fine. My other two basically ignore her and the growling has subsided. She loves to play with her toys and I am still hoping that in time she will liven up the two "old folks" and they will interact with her. She loves to sleep with either myself or my Dad and lounges in bed the whole night. She is a wonderful kitty. ~Linda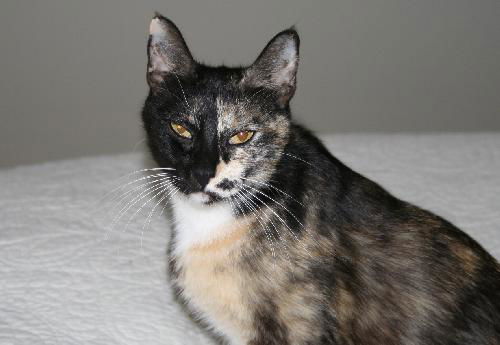 Roxanne
Roxanne was adopted by the mom of Dino's new owner. Roxie is doing well. She is such great company and very affectionate. I'm so glad you made the suggestion. What a match!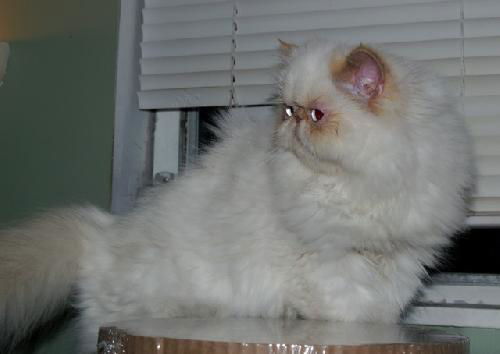 Raquel
We adopted a little female Persian named Raquel. We picked her up last night and OMG what a beauty and soooooo sweet. Everyone made their own introductions and not much issue was taken by any of the brood of a new addition. She is not shy and has made herself at home and the others act like she has always been here. What a love she is. We knew the perfect one would come along and she has. ~Phyllis and Gene
Click a letter to find an animal or
view all
.