Puss' Web Page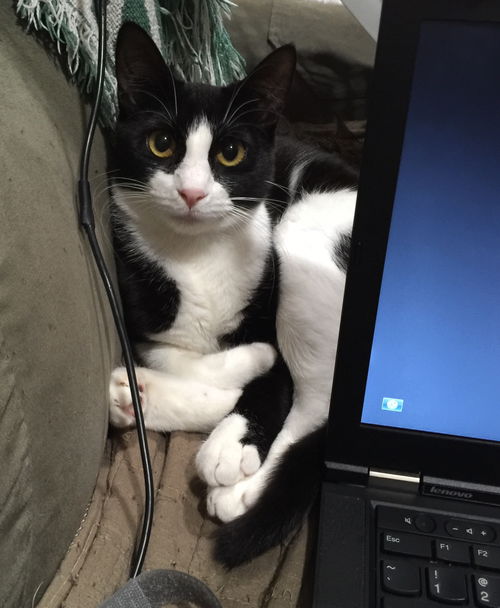 I love tummy rubs
Status: This animal is no longer shown on this website.
Breed:
Domestic Short Hair / Mixed (short coat)
Current Age:
8 Years 6 Months (best estimate)
Activity Level:
Moderately Active
Indoor or Outdoor:
Indoor Only
Puss' brother,
Blacknose
(sponsorship) can also be seen on our website.
Puss' brother,
Barcley
can also be seen on our website.
Description:
If interested please complete an application on our

www.pawsfla.com

website - in the menu on the left, choose Adoption Policy and you will find the online form at the top of the page... plus email Mona at meowmail1@gmail.com.



Puss and her siblings (Blacknose and Barcley) were born to a stray "not-so-friendly" momcat in a man's boat in Titusville. The man got them into a carrier and was approaching the county (kill) shelter when a rescuer intercepted him and took the momcat and babies.
Despite the momcat being less than friendly, the kittens were handled every day and are doing great.
Puss is outgoing and playful. she is great with other cats in OK around a gentle dog. puss is just the slightest bit skittish, not the best at being picked up but she can be picked up carefully for a few seconds (like to put her in a carrier).

She loves tummy rubs while laying next to you on the couch. She has ONE black leg (left front) and the rest of her legs are white :)
Contact Mona at meowmail1@gmail.com
Videos of Puss:



Other Pictures of Puss (click to see larger version):

316.7k

1284.9k

384.4k

1134.6k

667k

923.7k

866.7k

2017.5k